Looking for the perfect anti-inflammatory turmeric chai latte that your taste buds and body will love?
This delicious turmeric chai latte is the perfect anti-inflammatory detox booster, and with the Golden Spice Chai from The Spice People it's so easy.
Try stopping at just one cup! Watch the episode now. Recipe below. Yum!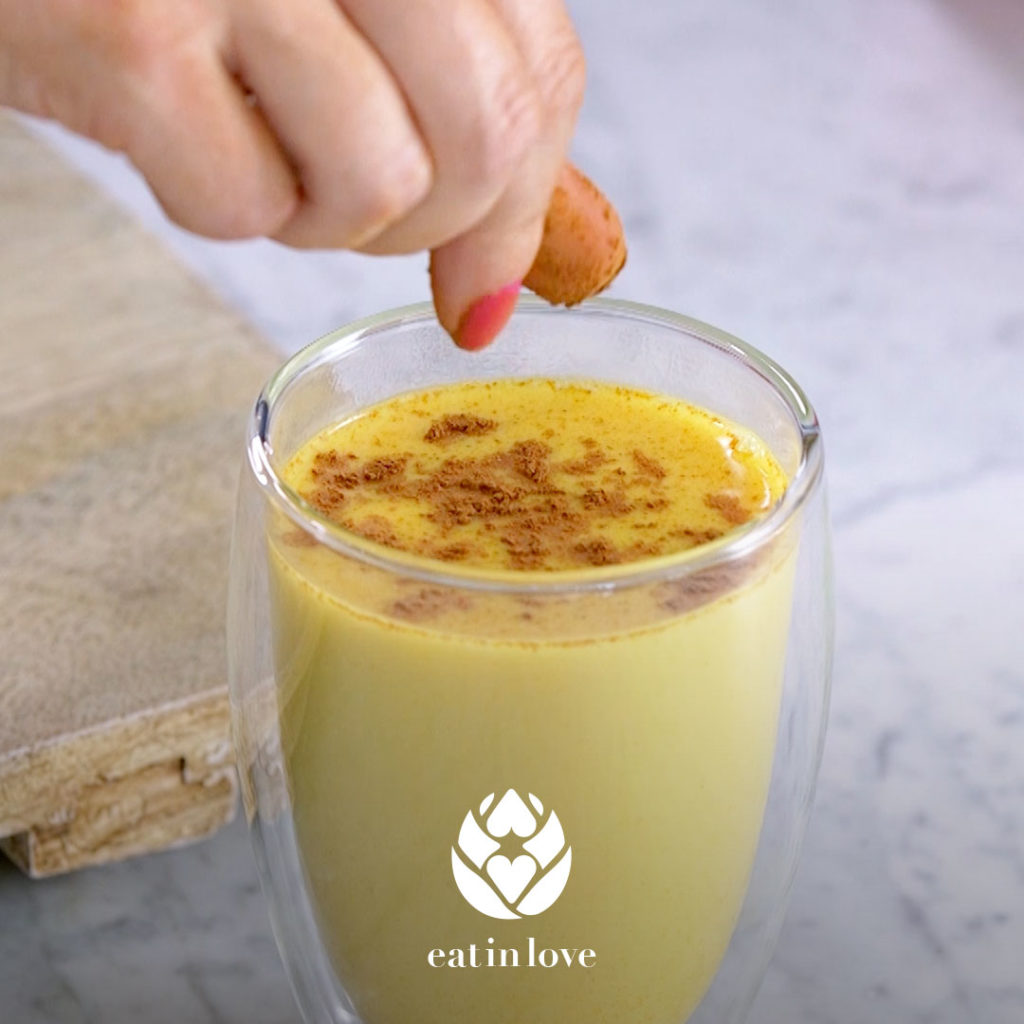 3 Reasons Why Your Body Will Love This Turmeric Chai Latte
Turmeric is important for phase 2 liver-detoxification and helps clear toxins from the body. When your liver works better you sleep better, digest better and feel happier.
Turmeric is a potent anti-inflammatory.
Turmeric supports digestion and hormone health.
Ingredients:
2 tsp. Golden Spice Chai by The Spice People
2 cups almond milk
The Spice People's Chai Sprinkles
Method:
Use 1 tsp. Spice People Golden Spice Chai per cup of hot milk.
Steep together for 2 minutes in an infuser teapot or on the stove.
Sprinkle with chai sprinkles
Eat in Love is proudly brought to you by The Spice People
Sita Huber is a Functional Medicine Nutritionist, host of Eat in Love , health writer, mother and founder of Mind Body IQ, a nutrition education hub with an edge. With a background in yoga and a Bachelor of Health Science in Nutritional Medicine, Sita focuses on our relationship with food and the power of the brain-gut connection. Sita's philosophy integrates mindset, emotional awareness, and functional healing techniques to rebalance and reconnect to the body's own intelligence; its unique language and wisdom.
Having overcome her own stressful life events and chronic health issues, Sita understands these are tools we can all learn from. By embracing our imperfections and nourishing our love of food, rather than depriving ourselves, we can create long term health. Sita is available for private consultations in person, and over Skype to anywhere in the world.
Tags: