Much discussion has been directed towards the economic and public health response to the coronavirus, from banning public gatherings to economic stimulus packages, yet what of our collective soul? While fear and anxiety has plunged the world into despair and the race for a vaccine ensues, what of another antidote: love, compassion and kindness? Developing these resources is critical to bolstering our immunity to stress.
The Place for Loving-Kindness and Compassion
The place for loving-kindness and compassion might seem low on the rung of our survival instincts, but drawing on these inner resources is one of the best ways to enhance resilience and overall wellbeing. Help us weather the force of not one, but potentially two pandemics – COVID-19 and anxiety. When you can't see the enemy, everything and everyone becomes the enemy, spiking fear, unleashing a host of negative affects such as anxiety and depression.  How as a society can we embrace one another (from a safe distance) making us feel cared for and loved?   How can we lessen the probability of this being the GenANX era?
Vitamin C – Vitamin Compassion
In addition to satiating our physical needs we're in desperate need for Vitamin C – Vitamin Compassion. Literally meaning to suffer together, compassion, and when directed inwards – self-compassion, is an inner resource that builds resilience. More than ever we need to be mindful of our behaviour.  There's no place for finger pointing, racism or blaming. Love don't judge.  We can never assume to know what is going on in other peoples' lives. In a climate of instability, challenges are brought to the fore – emotionally, financially and relationally.
Choosing Kindness
Choose kindness in any of its many shapes and forms.  One of the simplest but most impactful is a smile. Rather than texting go the extra mile. Zoom, Skype or FaceTime, because as social beings, during social isolation face time is something we run the risk of becoming deficient in.  Whether you're walking down the street or in the park a share a smile to dissolve the distance.  It helps diffuse fear and anxiety and is one infectious transmission we all could benefit from more of.
Get a Dose of Vitamin Love
Satiate your oxytocin fix – aka Vitamin Love, by cuddling your pet, partner or children, and if all hope seems lost and you're still feeling a little down, grasp on to gratitude.  Consider something you can be grateful for in the present moment, because no matter how grim the situation, there is always something to be grateful for.
Catapulted into temporary hibernation now is the time to offer acceptance to this temporary change of beat, rather than resistance.  Embrace the opportunity it presents to do something you've always dreamed of doing. Take up drawing, bake a cake (if you can find the flour!), write, connect with an old friend or learn a new skill. The time is ripe for being inventive and creative.
Covid-19 shines the light on many important universal life lessons, providing opportunities to learn and grow. As a great equaliser, this virus reminds us of our common humanity, a central tenant of compassion and self-compassion.  It doesn't care whether you're a Prime Minister or a Hollywood star; we're all targets. All our human (inter)actions affects others, from our physical proximity to one another, to time spent washing our hands. Moreover we can never, ever take anything for granted: from watching our favourite team play, shuffling our kids off to school, or freedom of movement to our favourite café or holiday destination.
How will we be Judged?
When the blue-sky returns leaving the COVID-19 storm clouds behind us, how will we be judged by future generations? How did our human stocks fare? As a society, what will we choose to grow: fear and anxiety, or compassion and love? The choice is ours. Our linked chain might look a little different, elbow bumping rather than hand holding, but we are all one. Instead of toilet paper, let's stockpile smiles to deliver freely and widely and open our hearts to those in need.  This is one curve we most certainly do not want to flatten.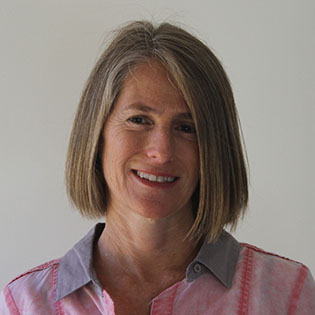 Ros is Positivity Resilience and Wellness Coach, Author and Director of LaughLife Wellbeing Programs, http://laughlife.com.au a leading provider of laughter wellness, positivity and mindfulness programs. She is also Adjunct lecturer at the School of Public Health and Psychology.  Ros is author of the critically acclaimed "Laughing at cancer – How to Heal with Love, Laughter and Mindfulness" based on a series of journals she wrote following a shock diagnosis of bowel cancer at the age of 42. It is part memoir and part healing guide on how to create a positive mindset in the face of adversity.
Ros is Ambassador for the digital CancerAid app, Laughter expert for The Love Destination, mentor for Bowel Cancer Australia peer/buddy program, and Global Laughter Yoga Ambassador. She has written for an extensive range of health and wellbeing publications as well as general media such as The Huffington Post, Mamamia and Wellbeing magazine.  Media interviews and publications: http://laughlife.com.au/links/ and http://laughlife.com.au/articles-by-ros/.